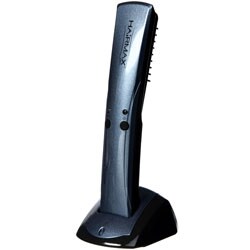 It isn't hard to get lost among all the available hair growth treatment options. Whether you are suffering from thinning hair, a receding hairline or just noticed a bald patch or two, you've probably already noticed how confusing it can be to choose a treatment.
While this is purely a cosmetic issue, hair loss shouldn't be taken lightly. A positive body image is closely linked to success in both professional and personal life, and for most of us, such a positive image depends on our current hair condition.
The problem with most solutions for hair loss, is that they are either not very effective, helping stop hair loss but not restore what was lost, or they have highly unwanted side effects.
This is why laser hair growth treatment is growing in popularity. FDA approved, with recent clinical studies backing up the effectiveness of this technology, it is now a valid, recommended option designed to increase blood flow to the hair follicles (specifically ones that have stopped producing hair or producing soft, baby like hairs) and promote new hair growth.
Results of multiple clinical studies indicate that low light laser therapy increases the diameter of existing hair strands and treats hair thinning leading to a fuller head of hair. The best part about these results is that no additional medications or supplements were used. Laser therapy alone was able to promote hair growth – with no side effects.
While there are many hair laser combs out there, not all will produce satisfactory results (or any results at all, for that matter). Like any other electric product, this too have high quality models, competing with "gadget like" hair combs. Since the success of the treatment depends on the ability of the laser hair growth device to stimulate the growth of hair follicles using low light laser rays, it is a very recommended to go for the higher end combs.
Specifically, the product that was most thoroughly researched and produced results is the Hairmax Laser Comb
.